October is Black History Month in the UK: a time to celebrate the enormous contributions Black people have made to our country. 
Throughout this month, we remember icons from the trailblazing composer Samuel Coleridge-Taylor, to Margaret Busby - Britain's youngest and first Black female book publisher.
We also celebrate those who helped establish our National Health Service, joined the war effort, marched for justice and worked tirelessly to build a better world for all of us, including those who continue to blaze a trail and fight for justice today.
We applaud and support the efforts of organisations such as The Black Curriculum to make sure that Black history is properly taught and understood in our schools as an integral part of the curriculum and that Black history is more widely known in society more generally. But, until then, Black History Month is still a vital tool in putting the spotlight on the contributions of often-overlooked Black people to our collective history.
Follow us on Twitter for the most up-to-date resources and links to events and initiatives we will be highlighting throughout Black History Month. Camden Lib Dems will be using our platforms on social media to amplify Black voices and help tell Black stories from both within our party and beyond.
Below, we have included links to some of the key Black History Month resources in Camden, London and online, where we can all learn more about Black history.
You can find key listings for Black History Month across the UK on the official website: 
We have also curated some of the best resources and links locally and from around the UK below:
Black History Month events and resources in Camden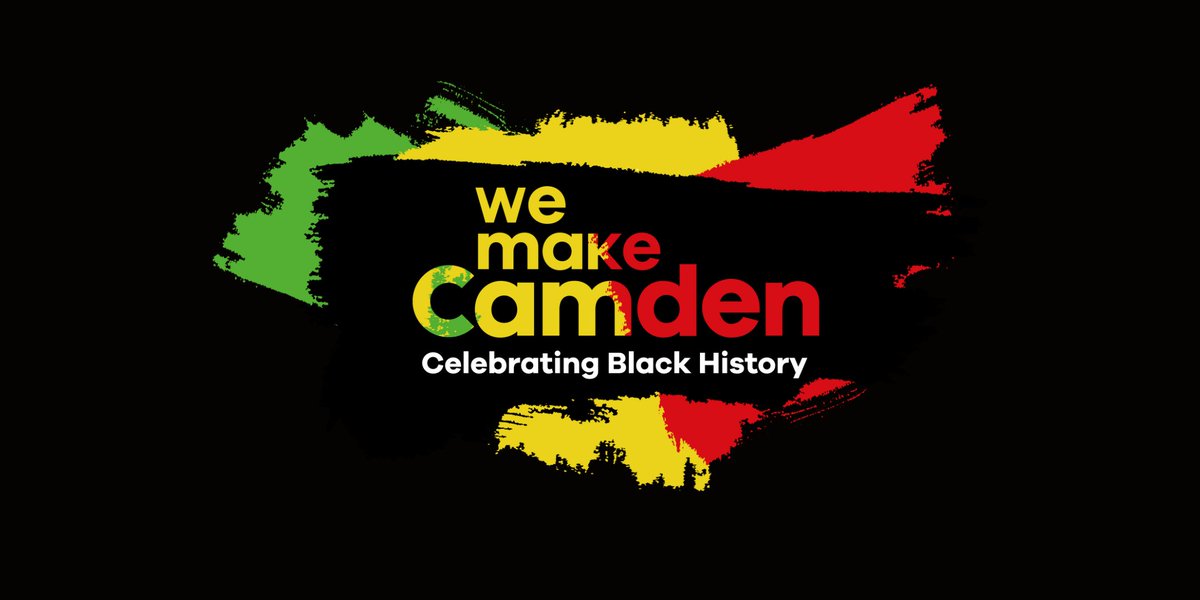 Love Camden has a site with details of all of the best local events, many of them online. Their Black History Season runs across October and November. Some events in person are:
Black Film Collectives: Then And Now opens from 5th October at the Swiss Cottage Gallery, within Swiss Cottage Library. You'll need to wear a mask and practice social distancing to see the exhibition.
Library Lates at Holborn Library and St. Pancras Square Library are hybrid events (you can attend in person or online) featuring traditional late night story tales and live music. Free tickets are available here for the events.
The Legacy of Black Film Talk is a series of free film screenings both online and in partnership with BFI's African Odyssey, Camden's JW3, and Kushfilms.com.
---
Belsize Community Library has a new Black History Month section thanks to two generous donors.
---
JW3, the Jewish Community Centre and cross-communal hub on Finchley Road, has a series of workshops for Black History Month exploring the history of Black people in the UK, hearing the story of Black Jews in the UK, and focusing on how to combat racism in our spaces and communities.
Here, we feature two of the workshops, but visit their website for more events. 
Black UK History 101 - with The Black Curriculum

This workshop will provide an initial exploration into UK Black History and will be presented by The Black Curriculum

 

The Power of Words - Anti-Racism Workshop

This antiracism training workshop will explore the concepts of racial equity, structural racism, racist stereotypes in the media, 'professionalism', white fragility, talking about race, tone policing and intersectionality.

 
---
SOAS University of London (based largely in Camden) has a series of events this month. Click here to follow them and find out more.
---
The LSE has a free online public event on 23rd October at 1PM to celebrate the new book 100 Great Black Britons.
| | |
| --- | --- |
| Register for the event here: | Find out more about the 100 Great Black Britons: |
---
In King's Cross, a free exhibition Face to Face opens on 7th October, curated by Ekow Eshun in partnership with the Fund for Global Human Rights.
Black History Month events and resources from the Liberal Democrats
Baroness Floella Benjamin, DBE, DL has recorded a message for Black History Month. Her book for children Coming to England tells her Windrush story. It was read by David Olusoga as a Bedtime Story on CBeebies.
---
Our very own Lib Dem Book Club (free and open to all: both members and non-members) is back from 18th October. Following our reading of Why I'm No Longer Talking to White People About Race by Reni Eddo-Lodge, we have chosen our next book, which is from the Black Lives Matter reading list for Black History Month. Sign up and join us from 18th October at 8PM, when we will start discussing Black and British: A Forgotten History by David Olusoga.
---
The Lib Dem Black Lives Action Committee - a group of Black British, African & Caribbean Lib Dems and allies - is hosting a virtual celebration of Black History on Zoom on 21st October from 6:30PM.
---
Isabelle Parasram, Vice-President of the Liberal Democrats is hosting a panel discussion event on 22nd October from 7PM called "What Does It Mean To Be Black In Britain In 2020?" 
Click here to sign up for the event:
---
| | |
| --- | --- |
| The Young Liberals are celebrating Black History Month on Twitter by shining a spotlight on Black creatives and artists. Check out their Twitter account for more details. | Jamie Stone, MP is commemorating the contribution of Black people to the war effort in the two world wars by highlighting one person's story each day on his social media accounts. |
Messages from two of our London Assembly candidates for the London elections in May 2021:
Joyce Onstad shares why she's particularly happy to be celebrating Black History Month this year:

 

Hina Bokhari shares her thoughts on the importance of teaching the Black Curriculum:
More event details are being finalised, so check back here for updates.
Black History Month events and resources in the rest of London
Click here for full listings of events in Greater London.
The campaign to Save Sistah Space, a domestic abuse service for Black women based in Hackney, is ongoing.

The campaign is backed by the local parties of the Lib Dems, Greens and Women's Equality Party in Hackney.

Sistah Space is celebrating some of the heroes within their group on their Twitter account for Black History Month.
 
 

If you're out and about over the next few weeks, the Young Vic has an outdoor exhibition: The Unforgotten just across the Thames. It celebrates the achievements of some key Black heroes.
---
| | |
| --- | --- |
| Tate Modern has has an exhibition of visual activist Zanele Muholi opening 5 Nov (booking open now). Their work envisions Black LGBTQI lives beyond deviance or victimhood, challenging hetero-patriarchal ideology. | Over at Tate Britain, booking is open for the first major survey of renowned British artist Lynette Yiadom-Boakeye. Her portraits of fictitious people contributed to the renaissance in painting the Black figure. |
---
Tower Hamlets Council is featuring a specially-curated online exhibition of photos submitted by 24 entrants.
---
Find out more about our work - sign up for emails today:
---